Meet Our Team
Dr. Adanna J. Johnson
Associate Vice President for Student Equity & Inclusion
Pronouns: she | her | hers
osei@georgetown.edu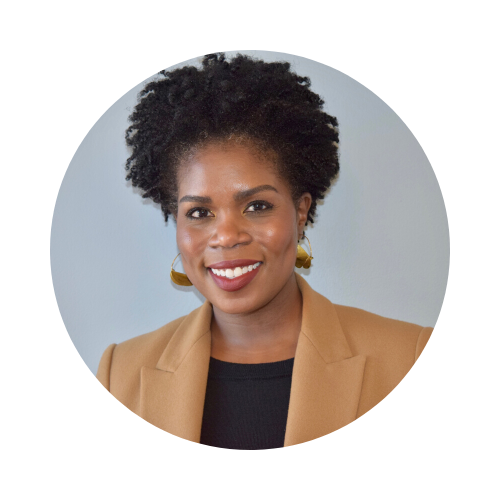 Dr. Adanna J. Johnson serves as the Associate Vice President for Student Equity and Inclusion and leads the Office of Student Equity and Inclusion (OSEI) at Georgetown University. OSEI is an umbrella office for the Center for Multicultural Equity and Access, the Community Scholars Program, and the Georgetown Scholars Program. In her role, Dr. Johnson provides leadership for a broad range of work focused on student access and success, diversity and inclusion work with students, consults with schools and units across the institution, and contributes to Georgetown's work with the American Talent Initiative.
Dr. Johnson completed her undergraduate degree in Psychology at Prairie View A&M University in Texas, and both her Master's in Counseling and Ph.D. in Counseling Psychology at Marquette University. Prior to coming to Georgetown, she was a member of the Loyola University Maryland faculty as an Associate Professor of Psychology and Director of the African and African American Studies Program. At Loyola, she also co-chaired the institutional Racial Justice Training Implementation. She has published extensively on a range of topics, with a particular focus on cultural competence and recruitment and retention of underrepresented groups in higher education. She is a licensed psychologist and her extensive clinical experience further deepens the perspectives she brings to her work. Additionally, she is a member of Alpha Kappa Alpha Sorority Incorporated, is a certified Nia Technique dance teacher, and a comedian.
---
Venus Davis
Program Coordinator
Pronouns: she | her | hers
osei@georgetown.edu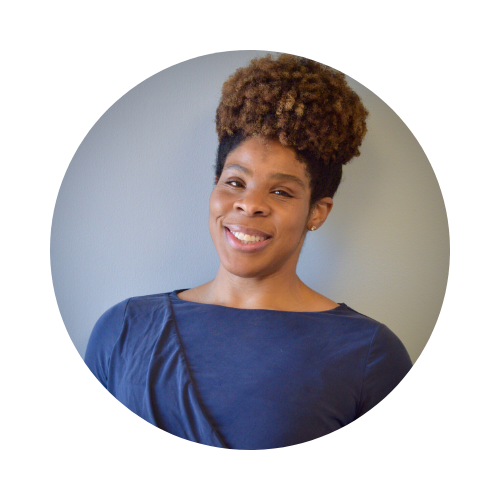 Venus proudly originates from New York City. Living in the city and being a single mother fortified her no-nonsense attitude for mediocrity. Her studies at NYU would later bring her to Washington, DC to start a career in Academia. The corporate world eventually birthed a passion for wellness and a balanced lifestyle within Venus. She has since been an example and inspiration for the mission of creating a healthy and sustainable work/life balance. Through applying discipline acquired in the gym to her day-to-day duties, she approaches everyday tasks as if they are heavy objects, needing to be moved. This mentality is summarized in her personal mantra, "Train for life!"
---
Maya Aduba Williams
Program Manager
Pronouns: she | her | hers
osei@georgetown.edu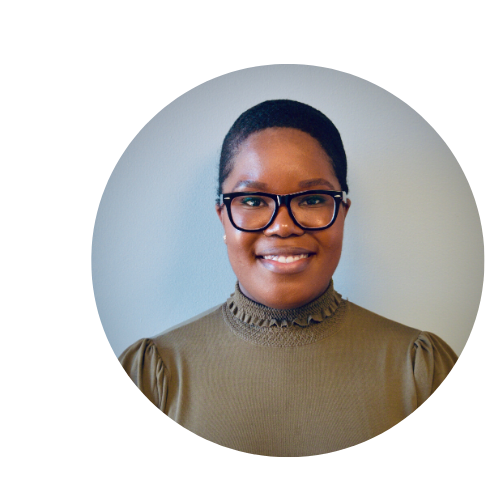 Maya Aduba Williams serves as the Program Manager for the Office of Student Equity and Inclusion (OSEI) at Georgetown University where she provides administrative and logistical support for OSEI's programming across the university. She brings with her 6 years of experience in higher education from the University of Maryland, serving in one of the institutions largest academic advising units—The College of Behavioral and Social Science (BSOS). She previously held roles in research and student affairs where she developed programming and initiatives that centered the experiences of underrepresented students. Maya is passionate about using data to help support and improve these student's college experiences. She has lead a small research team that has concentrated their efforts on factors that help retain underrepresented students and focus on the successful completion of their undergraduate education.

Maya has always sought to advocate for institutional policies and programs that promote access and equity for underserved populations. During her professional career, Maya has worked with new student orientation, campus senate committees for diversity, equity and inclusion (DEI), and campus assessment working-groups to further discuss equity and access issues on campus. As well, she taught a first semester university seminar to help connect students to campus and helped to develop and execute academic conferences focused on DEI work. She is a Nigerian-American, Houston, Texas native. Her areas of interest include event planning, traveling, spending time with family, drawing, and research in higher education policy. She holds a B.A. in Psychology from American University and recently completed her M.S. in Health Care Administration at the University of Maryland University College.
---
Brittany Orange
Graduate Assistant
Pronouns: she | her | hers
osei@georgetown.edu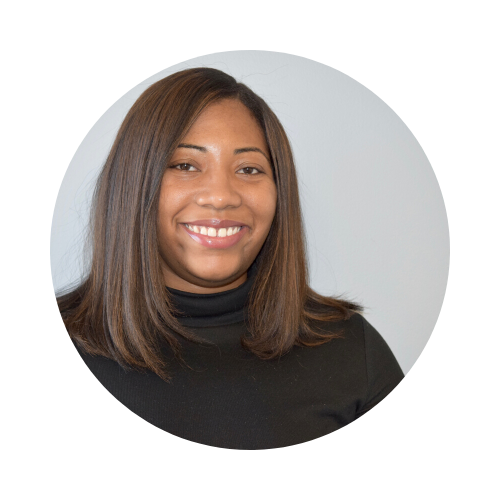 Brittany is originally from Orange County, Virginia. She graduated in 2018 from the University of Massachusetts Boston with a B.A. in Political Science and a minor in Spanish. Prior to her undergraduate studies, Brittany completed two years of service with AmeriCorps at City Year and the New American Integration Program (NAIP). While serving with City Year, Brittany assisted in middle school classrooms and helped lead an extended day program. At NAIP, Brittany taught English to Speakers of Other Languages (ESOL), led citizenship clinics, and served as a legal interpreter. She has also interned with the Boston City Council and worked as a data administrator.
She has conducted field research in Cuba three times on politics and Afro-Cuban culture and wrote an undergraduate honors thesis entitled "The Creation of a Caribbean Identity: A Comparative Analysis of How Government Has Shaped Black Identity in the Greater Antilles." Most recently, Brittany was awarded the Charles B. Rangel International Affairs Fellowship. As a 2018 Rangel Fellow, she has completed two 10-week fellowships in the Office of Representative Karen Bass and at U.S. Embassy Lima. She is currently pursuing a Master of Science in Foreign Service concentrating in Global Politics and Security at Georgetown. After graduation, Brittany will join the State Department as a Foreign Service Officer.
Brittany is passionate about basketball. In her spare time, she will either be watching a Boston Celtics game or cheering on the Hoyas at Capital One Arena.