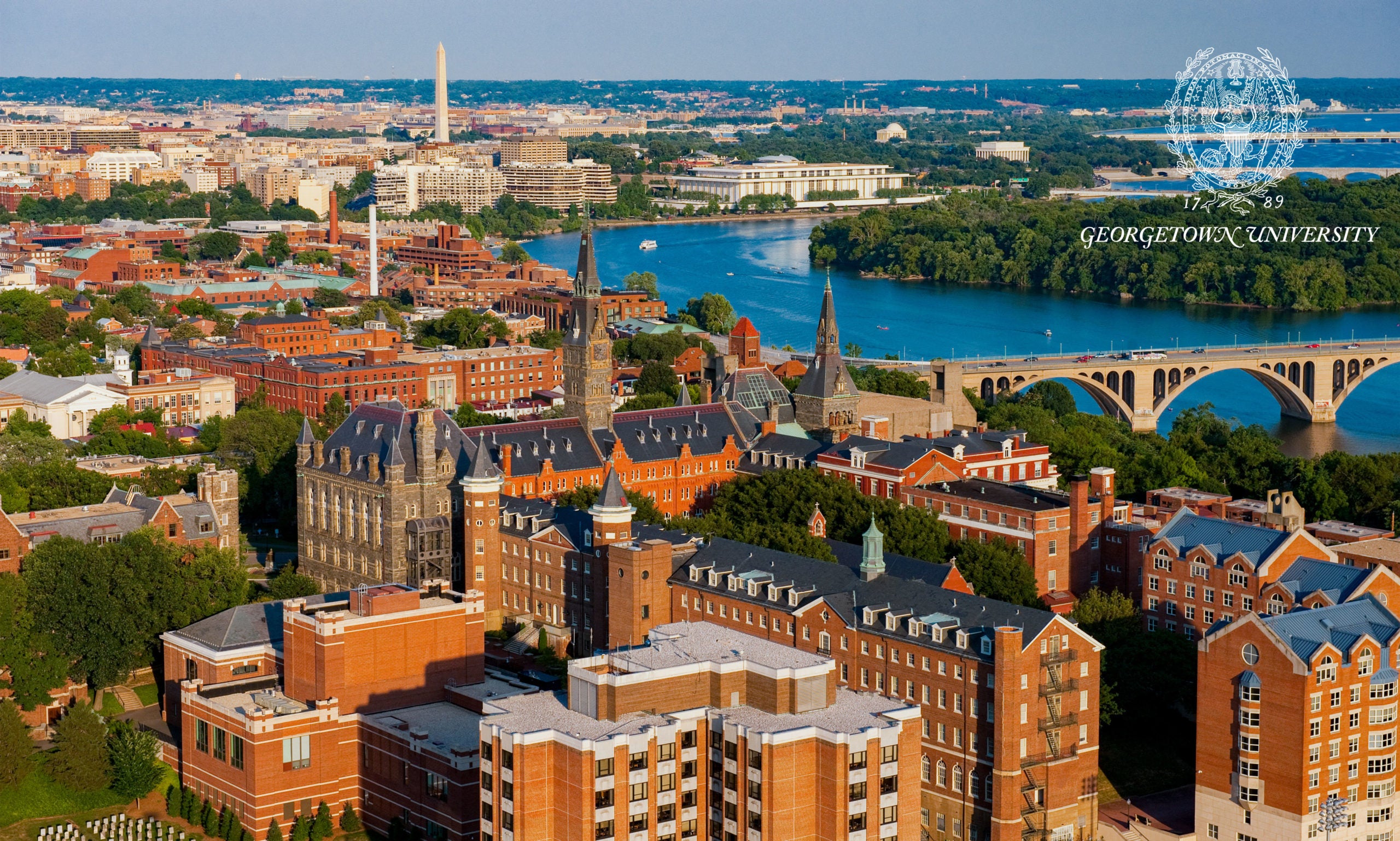 In response to an emerging outbreak of a respiratory disease caused by a new strain of a well-known virus, coronavirus, Georgetown is taking proactive steps to ensure the health and safety of our community. The Office of Student Equity and Inclusion (OSEI) is currently operating virtually. Please feel free to connect with us online via email, zoom and/or social media. Scroll to the bottom of this page or click here for access to the Office contact page.
With the public health emergency regarding COVID-19 set to expire on May 11, 2023, and following improved public health conditions, we are adjusting Georgetown's COVID-19 protocols and Paid Time Off (PTO) programs.
The Office of Student Equity & Inclusion
Introduction
The Office of Student Equity and Inclusion (OSEI) is a next logical evolution in Georgetown's historic commitment to equity, which began in 1968. It does so in part by connecting academic and social support and brings together two really important streams of equity–socio-economic status and racial/ethnic identity. OSEI was conceived in 2019 to increase collaboration and resource sharing for first-generation students and students of color. It is the umbrella office within the Provost's Office that houses the Center for Multicultural Equity and Access (CMEA), Community Scholars Program (CSP), the LGBTQ Resource Center , Disability Cultural Initiative and the Women's Center.
Mission
The Office of Student Equity and Inclusion (OSEI) serves as a principal leader, resource, and support in providing student development, sponsoring programs and events, and engaging in collaboration related to student diversity, equity, and inclusion at Georgetown University. OSEI helps lead equity and inclusion efforts across the Hilltop campus through: Integration, Collaboration and Consultation.

Vision
Georgetown's community is reflective of a multitude of life experiences and perspectives. The Office of Student Equity and Inclusion seeks to establish and sustain a university-wide culture that embraces and understands diversity, equity and inclusion (DEI) as essential aspects of Georgetown's mission and identity. Through strategic efforts, partnerships, innovation, education, transformed policies, and shared responsibility, OSEI will continue to help shape the Georgetown community to one where all individuals feel mutually respected, safe and included. In our efforts to bring this vision to life, we are committed to continually investing in and building our DEI infrastructure overtime, keeping Georgetown's Jesuit values centered.
Three Pillars Approach
Georgetown is an institution whose continual pursuit of excellence is shaped by a commitment to diversity and Jesuit values. OSEI, in alignment with these principles, aspires to create a more inclusive and equitable community that affirms the identities of every individual and affords them dignity and respect. OSEI leverages its "whole-institution" approach to equity and inclusion initiatives by focusing on three strategic pillars— integration, collaboration and consultation.

Open: Monday-Friday | 9:00AM-5:00PM | Leavey Center 5th Floor
---